Shopping Cart
Your Cart is Empty
There was an error with PayPal
Click here to try again
Thank you for your business!
You should be receiving an order confirmation from Paypal shortly.
Exit Shopping Cart
Showcase Comics and Games
Philadelphia's Premier Store for Comics and Gaming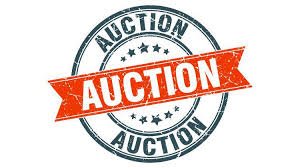 It's Auction Time!
On Sunday, March 29th, we will be holding another of our used game and model auctions at Showcase Comics in Swarthmore. These auctions generally have between 500 and 700 lots. Lots range from board games, to miniatures, to complete armies for Warhammer.
We open the doors at 11 am, and the live auction starts at noon. Everything sells, even if it's just for one dollar! Board Games, Warhammer, Card Games, models, toys, RPG books, scenery and lots more. All going for bargain prices.
Need to clear space? Have games you don't play? Bring it on down. We are now taking in lots for the next auction. You will receive store credit in an amount equal to what your items sell for. If your items sell for 100.00, you get 100.00 in store credit and can pick up new games. So clear out the old stuff, make room for the new.
The auction list below is what we have currently cataloged. It will grow as more items come in.
Showcase Comics 631 S. Chester Road, Swarthmore PA 19081. Email is [email protected] Phone: 610-544-9229.
LOT# DESCRIPTION
1 BG ARCADIA MASMORIA
2 BG ARCADIA QUEST RIDERS
3 BG ARCADIA QUEST INFERNO
4 BG FORBIDDEN STARS WH40K
5 WH40K BATTLESCAPE BOX
6 BG ZOMBICIDE GREEN HORDE
7 BG SCYTHE
8 BG AGRICOLA
9 BG CAVERNA
10 BG ELYSIUM
11 BG DISCOVER LANDS UNKNOWN
12 BG BOOTS ON THE GROUND
13 BG HACKER
14 WH40K NECROMUNDA UNDERHIVE
15 BG RISK LEGACY-UNPLAYED
16 BG LORDS OF WATERDEEP
17 BG ARCADIA WHOLE LOTTA LAVA
18 BG DC DECK BUILDING GAME
19 BIG BITZ BOX AND PARTIAL MODEL KITS
20 WH40K DARK APOSTLE
21 WH40K TECH PRIEST DOMINUS
22 WH40K DARK ELDAR WYCHES
23 WH40K ORK BARRICADES
24 WM/H CYGNAR ARMY
25 WM/H CIRCLE ORBOROS STARTER BOX
26 BG TWILIGHT IMPERIUM SHATTERED EMPIRE
27 WH40K DARK VENGEANCE STARTER SET
28 ASSORTED HERO CLIX
29 WH40K METAL BLOOD ANGEL DEATH COMPANY
30 WH40K METAL BLOOD ANGEL DEATH COMPANY
31 WM/H KHADOR CONQUEST
32 WH40K NURGLE STARTER ARMY
33 SWLEGION RUINED AT-ST
34 AOS STORMCAST STARTER ARMY
35 WH40K NECROMUNDA TERRAIN
36 SWLEGION STORMTROOPER ARMY IN BATTLEFOAM
37 AOS SKAVEN
38 AOS OGOR TYRANT & GNOBLARS
39 MASTER MAZE RESIN TERRAIN SET
40 BG SIMPSONS SCENE IT
41 BG TWILIGHT SCENE IT
42 BG PIXAR MONOPOLY
43 BG WE DIDNT PLAYTEST THIS AT ALL
44 BG LOGO
45 BG STAR TREK SCENE IT
46 BG LAST WORD
47 BG LOCH NESS
48 BG MICROMUTANTS
49 BG DOUBLE OR NOTHING
50 BG ELECTRONIC CLUE
51 BG WE COME IN PEACE
52 BG FLUXX THE BOARDGAME
53 BG POWER LUNCH
54 BG ALIBI
55 BG LOST
56 BG BARNACLE BAY
57 ASOIF LANNISTER HEROES II
58 BG 13 LIVES
59 BG ANCIENT WORLD
60 BG POTION EXPLOSION
61 WHQ SILVER TOWER BOXSET
62 RESIN MOLD SET FLOORS AND WALLS
63 ROGUE STARS SKIRMISH RULEBOOK
64 FROSTGRAVE SKIRMISH RULEBOOK
65 WHFB VINTAGE METAL DARK ELVES
66 WHFB VINTAGE METAL LIZARDMEN
67 BG EVOLUTION: FLIGHT
68 RPG CALL OF CTHULHU STARTER SET
69 BG POSTHUMAN
70 BG ROLL FOR THE GALAXY
71 BG ZOMBICIDE
72 BG SPACE TEAM
73 BG LEGENDS UNTOLD: SEWERS
74 BG GORUS MAXIMUS
75 BG RESIDENT EVIL DECK BUILDING GAME
76 PUZZLE STAR WARS
77 BG BETRAYAL..HOUSE ON THE HILL UPGRADE SET
78 BG NAME 5
79 AOS STORMCAST ETERNALS 35 MODELS
80 AOS STORMCAST ETERNALS WARSCROLL CARDS
81 BG ONE DECK DUNGEON
82 AOS DRACOTHIAN GUARD
83 AOS STORMCAST ETERNALS COMMAND
84 AOS ASSORTED BOOKS
85 RPG 2E D&D PLAYERS HANDBOOK
86 RPG 2E D&D CHARACTER SHEETS (BLANK)
87 RPG 1E D&D BASIC SET
88 WHFRPG CHARACTER PACK
89 BG POWERS AND PERILS
90 CAR WARS TOKENS
91 RPG STAR FRONTIERS
92 RPG AD&D SPELLJAMMER BOX SET
93 RPG AD&D DARK SUN BOX SET
94 BG DETECTIVE
95 BG MYSTERIUM
96 WH40K KHORNE BERZERKERS
97 WH40K 4X DEFF DREADS
98 WH40K 5X DEFF DREADS
99 WH40K ORK BATTLEWAGON AND BITZ
100 BG TWILIGHT IMPERIUM
101 2X FUNCOPOPS AND 5 CROWNS CARD GAME
102 WH40K CHAOS CULTISTS
103 WH40K NEOPHYTE HYBRIDS
104 WH40K CHAOS SPACE MARINE BITZ
105 WH40K CHAOS SPACE MARINE BITZ
106 WH40K TRIARCH PRAETORIAN BITZ
107 WH40K TAU GHOSTKEEL/XV-88 BITZ
108 WH40K SPACE MARINE SCOUT BITZ
109 NECROMUNDA AMBOTS
110 NECROMUNDA PALANITE ENFORCER AND DELAQUE BITZ
111 WH40K 10X CHAOS SPACE MARINES+COMMAND
112 WH40K BELAKOR/CHAOS SPAWN/TZEENTCH FLAMERS
113 AOS 13X CHAOS WARRIORS
114 AOS 10X CHAOS WARHOUNDS
115 AOS 11X CHAOS OGRES
116 MYSTERY BOX OF BITZ!
117 MYSTERY BOX OF SPRUES!
118 AOS HIGH ELF CAVALRY MISSING MOST RIDERS
119 AOS 12X HIGH ELF HALBERDIERS
120 AOS HIGH ELF DRAGON
121 AOS 16X SWORDMASTERS OF HOETH
122 AOS HIGH ELF SPRUES
123 WM/H LEGION ARMY/MINI RULEBOOK
124 WH40K FORGEWORLD MKIV DARK ANGEL VEN DREAD
125 WH40K TACTICAL OBJECTIVES AND OPEN WAR CARDS
126 WH40K 10X SPACE MARINES
127 WH40K 15X SPACE MARINES
128 WH40K SM COMMAND SQUAD
129 WH40K SM LANDSPEEDER
130 WH40K 5X ASSAULT MARINES
131 WH40K 10X SPACE MARINES
132 WH40K 10X SPACE MARINES
133 WH40K 10X SPACE MARINES
134 WH40X 3X RAVENWING BIKERS
135 WH40K 8X DEATHWING TERMINATORS
136 WH40K 3X RAVENWING BIKERS
137 WH40K FORGEWORLD KRIEG MOUNTED COMMISAR
138 WH40K 10X SPACE MARINES
139 WH40K 3X RAVENWING/1 ATTACK BIKE
140 SHADESPIRE SKAVENS AND DWARVES
141 SHADESPIRE SKELETONS
142 AOS 5X BLACKREACH ORC NOBS
143 WH40K 5X BLOOD ANGELS DEATH COMPANY
144 WH40K 5X GREY KNIGHT TERMINATORS
145 WH40K 25X KROOT
146 SHADESPIRE CHAOS MODELS
147 WOK RATHOR AND LONGHORN
148 WOK NASIER STARTER BOX
149 WOK PELEGARTH BRUTES
150 WH40K 3X DEF KOPTAS
151 WH40K 5X ORK NOBS
152 WH40K 5X ORK NOBS
153 WH40K 3X KILLA KANZ
154 SHADESPIRE ORRUKS
155 WH40K ORK BATTLEWAGON UPGRADE KIT
156 WH40K BLOOD ANGEL TERMINATORS
157 WH40K RIFLEMAN DREAD
158 WM/H LEGION SPELL MARTYRS/RAEK
159 WH40K DARK ANGEL METAL SAMMAEL
160 MAXMINI RESIN GOTHIC JETBIKE
161 WH40K SM LANDSPEEDER
162 WH40K DARK ANGELS SQUAD
163 WH40K 6X DARK ANGEL TERMINATORS+PSYCHER
164 WH40K 5X STERNGUARD VETS+CYPHER
165 WH40K 11X TERMINATORS 1X SM BIKE
166 WH40K GIANT BAG OF ASSORTED BLACK TEMPLARS 50+
167 WH40K GIANT BAG OF ASSORTED TERMINATORS 25+
168 WH40K SPACE WOLVES PACK
169 WH40K START COLLECTING TAU (NO ETHEREAL)
170 WH40K START COLLECTING TYRANIDS
171 WH40K SM SCOUTS
172 WH40K SM LAND SPEEDER
173 WH40 TAU FIRE WARRIORS
174 WH40K SM RAZORBACK
175 AOS 4X ORRUK BRUTES
176 AOS 10X BLACK ORKS
177 AOS 2X ORRUK WARCHANTERS
178 WHFB BATTLEMAGIC AND HIGH ELF CARDS
179 WH40K 10X ORK BOYZ
180 AOS 10X BLACK ORKS
181 AOS 3X GORE GRUNTAZ
182 WH40K ORK DUMPTRUCK
183 AOS 3X GORE GRUNTAZ
184 WH40K 15+ OLF DARK ELDAR WARRIORS
185 WH40K SPACE WOLF TERMINATOR SPRUES
186 WH40K DARK ELDAR JET BIKE SPRUES
187 WH40K SM DEVASTATOR BITZ
188 WH40K SM VANGUARD VETERANS BITZ
189 WH40K SPACEWOLF PACK
190 WH40K HARLEQUIN STARWEAVER-NO PASSENGERS
191 WH40K 2X ORK DEFF DREADS
192 WH40K ELDAR DIRE AVENGER BITZ
193 AOS 10X BLACK ORKS
194 WH40K 13X HARLEQUINS
195 WH40K HARLEQUIN COMMAND
196 WH40K 5X CONVERTED SPACE WOLF SCOUTS
197 WH40K 2X HARLEQUIN JET BIKES
198 WH40K 25X ORK SHOOTA BOYZ
199 WH40K 10X ORK BOYZ
200 WH40K 10X FINECAST ELDAR RANGERS
201 WH40K 10X ORK BOYZ
202 WH40K ORK TRUK+ 10 BOYZ
203 WH40K 3X KILLA KANZ
204 WH40K 9X ELDAR JET BIKES
205 AOS 10X ORRUK HARDBOYS
206 MAXMINI RESIN GOTHIC JETBIKE
207 BG BARTS TRIVIA GAME
208 BG MARVEL SCENE IT
209 BG POP SMARTS
210 BG THE BATMAN GAME
211 BG LOTR TRIVIAL PURSUIT
212 BG SPORTS ILLUSTRATED TRIVIA GAME
213 BG SMART ASS
214 BG SNL TRIVIAL PURSUIT
215 BG SIMPSONS CLUE
216 BG BATTLE OF THE SEXES
217 BG WORST CASE SCENARIO SURVIVAL GAME
Categories: Events, News/Announcements
/